20mars2010/Equinoxe de Printemps-Automne- 20thMarch2010/Spring-AutumnEquinox

La plupart d'entre vous allez rentrer dans le Printemps aujourd'hui.

Et nous, nous fetons l'arrivée de l'Automne.....

Peut etre pas forcément avec autant de bonheur que vous probablement, car nos corps fatigués par les événements de ces dernieres semaines (et par les secousses qui seulement commencent un peu a cesser ....) auraient bien envie de pouvoir encore se prélasser au soleil et se reposer ainsi.
Mais la nature en a décidé autrement, et c'est donc au coin du feu que nous le ferons bientot.... Mais ceci bien sur, si la nature suit son ordre prévu (car plus rien n'est certain aujourd'hui avec notre chere planete)... nous allons donc petit a petit laisser le Feu du soleil pour accueillir l'Eau de la pluie et le Froid.
Peut etre que nos corps se reposeront mieux finalement comme ca.

En tout cas, l'Equinoxe a lieu aujourd'hui a 17h30 (UT).
Selon une information que nous avons pu lire (
http://www.earth-keeper.com/EKnews_1-1-2010.htm
) cette Equinoxe sera une des plus puissantes énergétiquement ressentie sur la planète.

Alors profitez en bien! Célébrons la et connectons-nous aux Energies de cet évenement!

Bon printemps! Bon automne!


Deux photos de fin automne d'ici prises il y a deux ans en juin..... Pictures of late-Automn landscape here, taken 2 years
ago in june...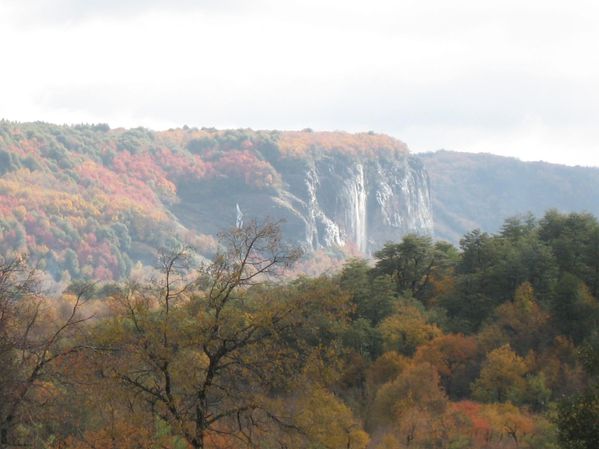 Many of you are entering Sring today.

But us, we are celebrating the arrival of Autumn.

Maybe not so festively as you do welcome spring, for our tired bodies from recent events (and by the tremors which are only now beginning to cease) would not be reluctant about having spring and summer again to rest.
But Nature has decided differently... and so it will soon be near the fire that we'll do it. Of course, if Nature agrees and keeps evolving according to her usual order (for nothing is really sure now on our dear planet)... So we will leave little by little the Fire of the Sun to welcome the Water of the rain and the Cold.
Maybe, this is better for our body to rest this way.

Anyway, the Equinox is happening today at 5:30pm (UT)
According to an information given on
http://www.earth-keeper.com/EKnews_1-1-2010.htm
this Equinox will be one of the most powerful on the planet.

So Enjoy, Celebrate and Connect to the energies of this event!



Have a good Spring! Have a good Autumn!