Camino al Mirador - Valle Las Trancas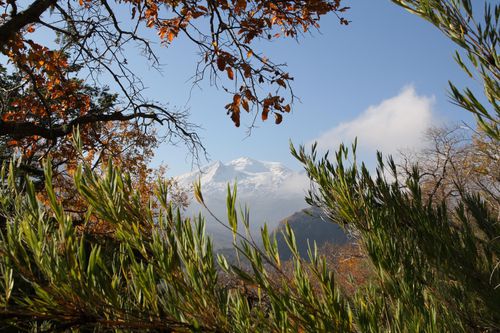 Hier,
on a voulu un peu prendre les couleurs de l'automne qui étaient dans leur derniere semaine avant de laisser la place a l'hiver.
Alors on est allés randonner sur le chemin du Mirador de la Vallée Las Trancas, qui part depuis le village.

C'est une tres belle randonnée qui monte fort et rapidement (pas trop recommandée pour ceux qui ont des problemes aux genoux) et qui donne tres vite une vue panoramique sublime sur la vallée, et les 6 volcans qui la dominent.
Avec les couleurs de l'automne, c'était somptueux.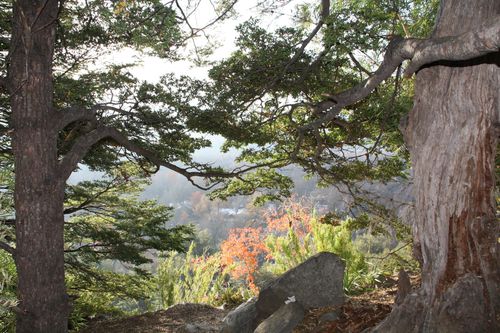 Yesterday, we wanted to take some nice colors of the late autumn that is slowly but surely leaving its place to winter.
So we went to hike in the mountains on the Mirador trail that leaves from the village Las Trancas.
It is a beautiful hike that climbs very fast and quite strongly (not really good for people having knees problems actually). And very fast you reach beautiful views on the valley and its 6 volcanoes.
With autumn colors, it was wonderful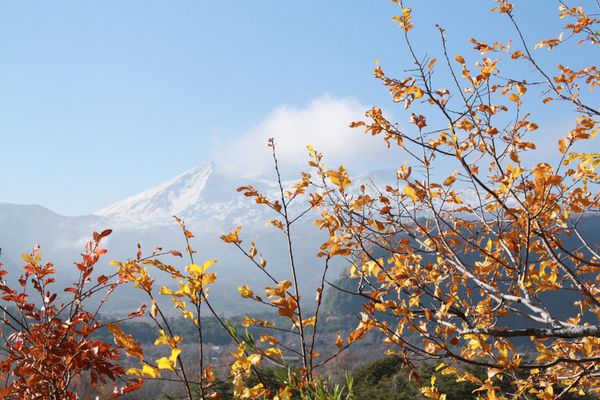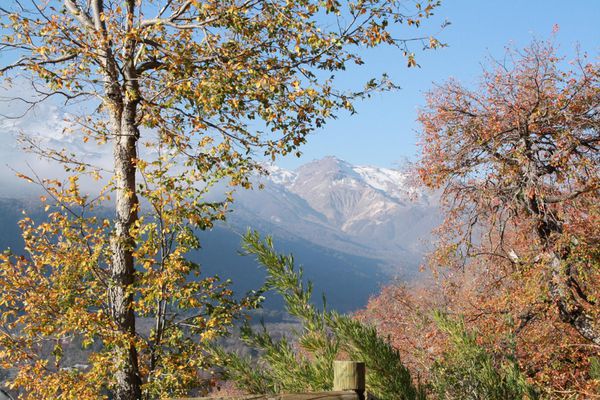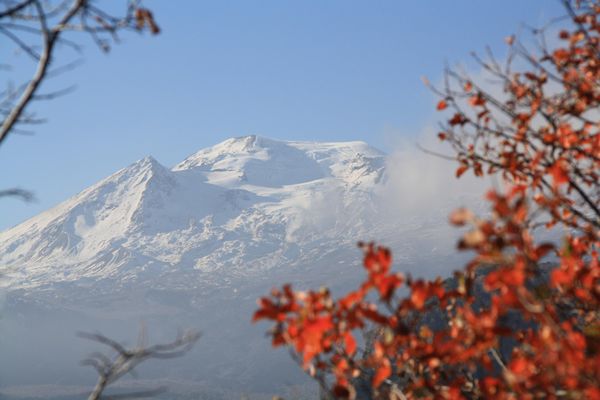 (Other pictures in the album CHILI-TermasdeChillan-MiradorValleLasTrancas)
(Autres photos dans l'album CHILI-TermasdeChillan-MiradorValleLasTrancas)