Depuis les pistes de ski... Directly from the ski trails….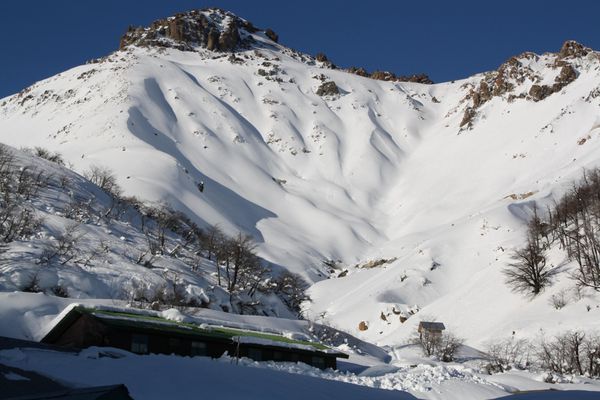 (Une des montagnes sacrées de la vallée des Thermes de Chillán - One of the sacred mountains of the valley of Termas de Chillán)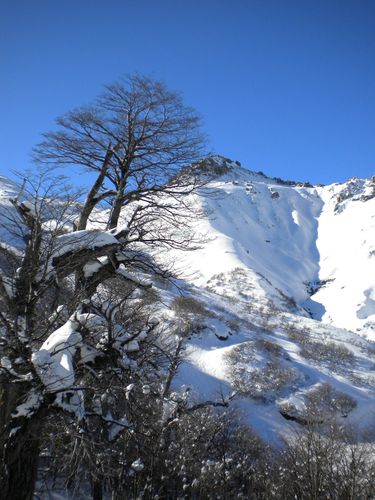 Cette année, comme ce fut le cas pour l'hiver dans l'hémisphere nord, il fait plus froid que les autres années et la neige tombe par paquets. Notre village est trop bas dans la vallée pour etre régulierement sous la neige, mais les volcans et les pistes des Thermes le sont par contre. (Photo d'il y a deux ans -picture from 2 years ago)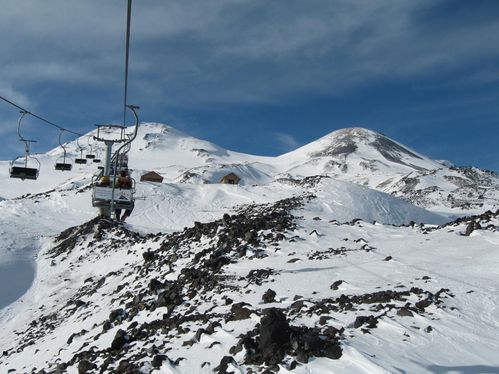 Thom es revenu de sa journée de ski avec de belles photos de dessus les pistes bien enneigées, situées sur les volcans.
This year, as it has been for winter in the Nortern hemisphere, it is really cold and snow is falling by kgs.
Our village though is too much situated down in the valley to be totally under snow all day, but the volcanoes and the ski station of the Termas de Chillán are.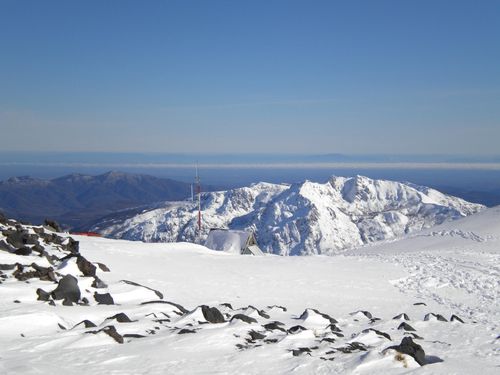 Thom came back from his day of ski with beautiful pictures from up the ski trails, situated near the volcanoes.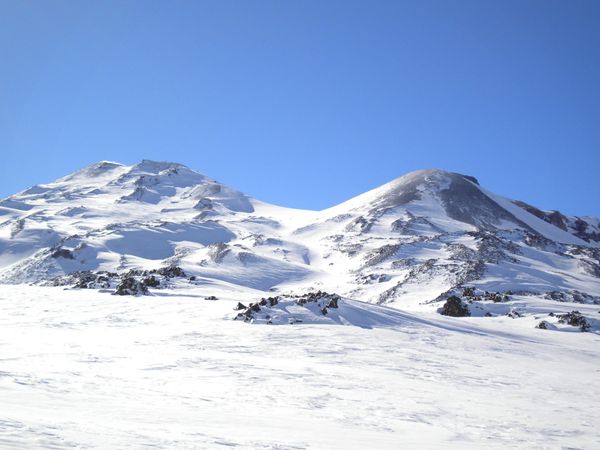 (2 des 6 volcans de la vallée, ce mois-ci - 2 of the 6 volcanoes of the Valley, this month)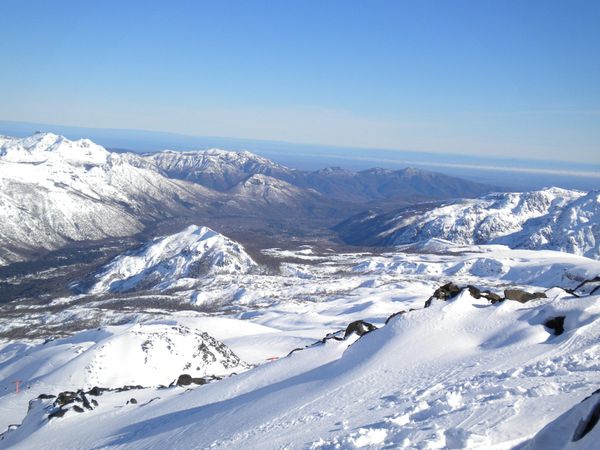 (Vallée Las Trancas depuis les pistes - Valley Las Trancas from the ski trails)