En parlant de volcans... - Talking about volcanoes...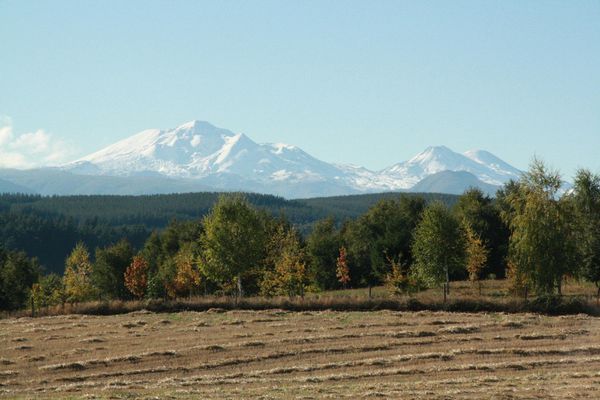 Nous, on ne se lasse pas d'entendre parler des volcans... meme si pour des milliers de gens, ce n'est plus si excitant en ce moment!.....On sait, on sait....
Voici les volcans(ils sont 6 au total mais on ne les voit pas tous depuis la vallée) qui surplombent avec splendeur la vallée de Chillán, dans les premieres couleurs et lumiere de l'automne.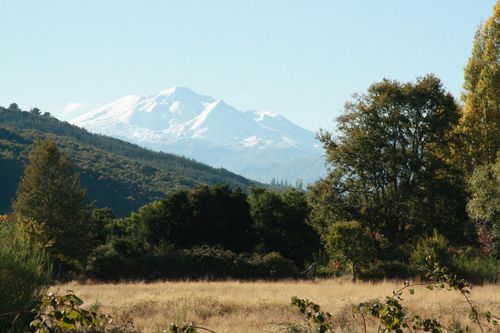 Well, we never get tired talking about volcanoes ... although for thousands of people right now, it is not so exciting anymore!.... We know, we know....

Here are the volcanoes (there are actually 6 but you cannot see them all from the valley) sacredly overwatching the Chillán Valley, in the first autumn light and colors.