Puisqu'on vous parle d'abribus juste précédemment... on vous poste par la meme occasion, la photo d'une "micro" (comme ca qu'on les appelle), les petits bus qui font la connection entre Chillán et notre village (Recinto.LosLleuques), ce qui met environ 55 mn a 2h de trajet.
Talking recently about bus-shelters,..... we also post the picture of the "micro" (as they are called here - say "la micro") the small buses that link Chillán to our village (Recinto.LosLleuques), that can take from 55mn to 2hrs of travel.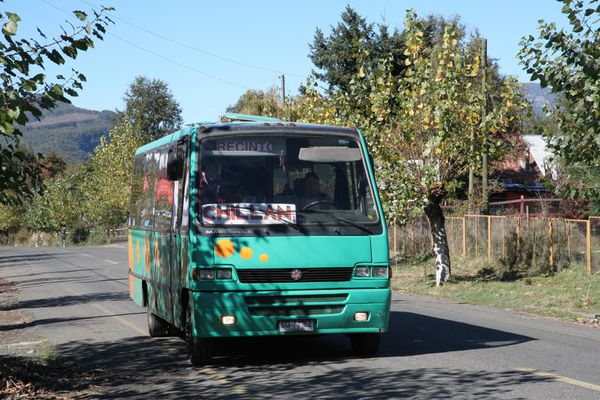 PS: non la neige n'a pas fondu, cette photo date d'il y a 3ans, a la fin de l'ete,,, mais ce bus est toujours la.... et le chauffeur aussi je crois tiens d'ailleurs.
PS: no the snow has not melted down, it is just a picture of 3years ago, in late summer. But this bus is still here... and the driver also I think by the way.,,,,,