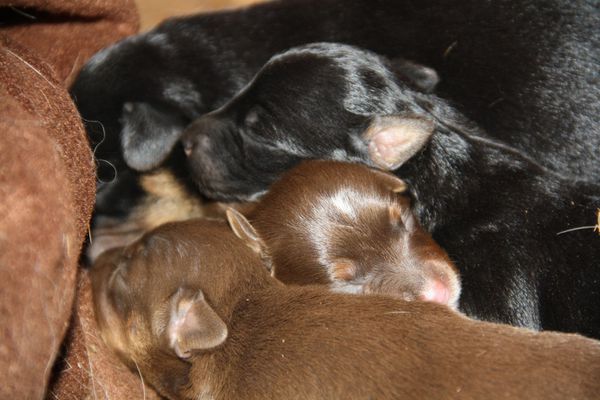 Ca fait pas la Une nationale… ni régionale… ni locale (quoique) mais ca fait bien la Une chez nous dans notre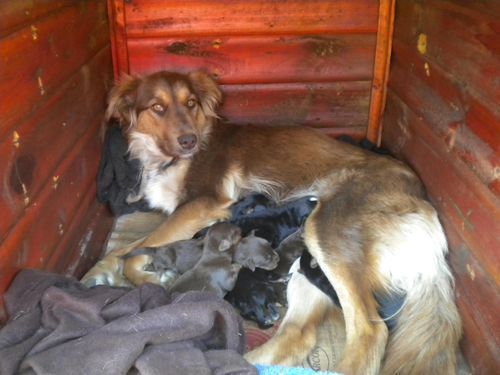 maison :
notre chienne Bambou a mis au monde vendredi soir 10 bébés chiens, dont deux cependant n'ont pas survécu.
Espérons que les autres si vont bien grandir car c'est tres touchant.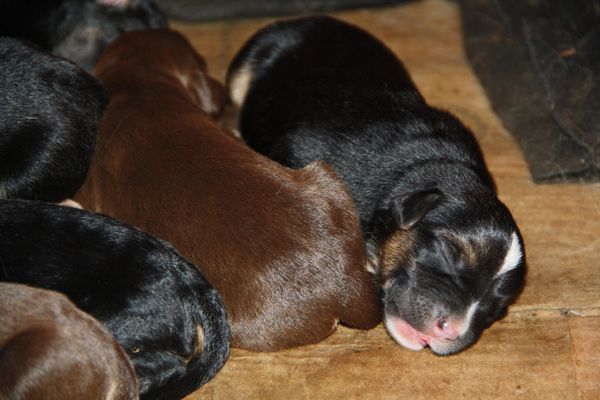 It certainly isn't the National Frontpage.. nor the Regional one… neither the Local one (but some
how…) but it is definitely the Frontpage at home : our dog Bambou just had 10 puppies last friday.
2 have died already so but we really hope that the others will survive.
We found it so touching.