Le temps des mûres - Time of the mulberries
Nous sommes en pleine époque des mûres ici. Elles sont énormes et tres sucrées. Et il y a en a vraiment beaucoup.
Il y a quelques années en Alaska, tandis que nous etions en train de cueillir des framboises sauvages, une amie m'avait dit qu'il fallait secouer l'arbuste pour qu'il produise plein de fruits l'année d'apres.... je pense que cette année, ce ne sera pas vraiment nécessaire :-) vu que Mere Nature s'en est chargée ces dernieres semaines.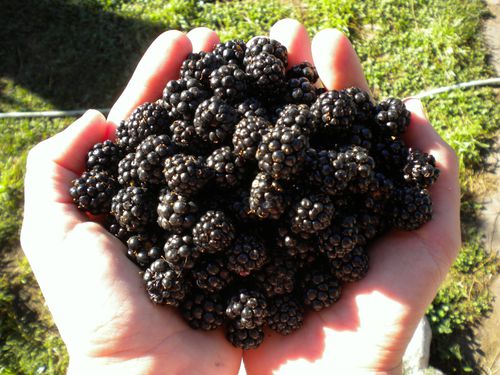 On pourra vérifier l'année prochaine si c'est vrai alors.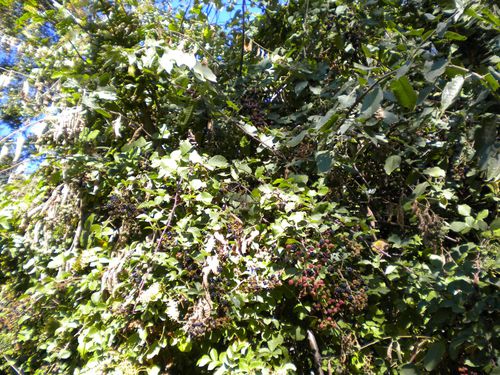 We are in full season of the mulberries here. They are really big and sweet. And there are plenty.
A few years ago in Alaska, while we were gathering wild raspberries, a friend told me that you had to shake the berries bush to get plenty of fruits the next year... I guess that this year it won't be so necessary .... looks like Mother Nature did it all by herself these past few weeks:-)
We'll then see if it is true next year.