Mundial2010 - Chile/España
Un peu d'ambiance Mundial2010 a Chillán, prises par Thom hier vendredi, pendant et apres le match du Chili pour les 8emes de finales contre l'Espagne.
Les spécialistes disent que c'est de cela dont avait besoin le pays pour oublier le tremblement de terre et évacuer les émotions. Je veux bien le croire.

Some Mundial2010 atmosphere in Chillán, taken by Thom yesterday, friday, during and after the game between Chili and Spain. Specialists say that this is what Chili needed to forget the earthquake and to evacuate the emotions related to it. I can really believe it.
Ce que l'on pouvait lire sur la porte du Notaire. What could be read on the notary office. (Ca travaille dur!!!.............. Working hard!:-) )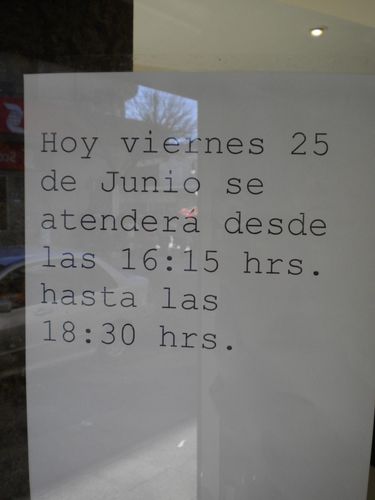 Et autre part encore oú ca travaille dur aussi ... And some other places where it is hard work too.....
Bon en fait, ca bosse nulle part, si vous comprenez ce que je veux dire....
Well, in fact, it works nowhere... if you understand what I mean...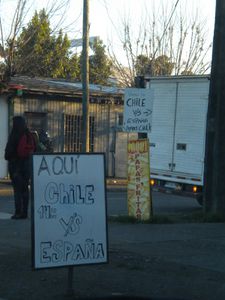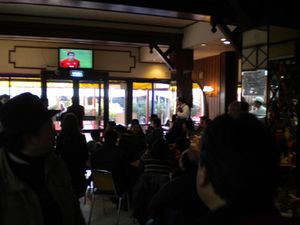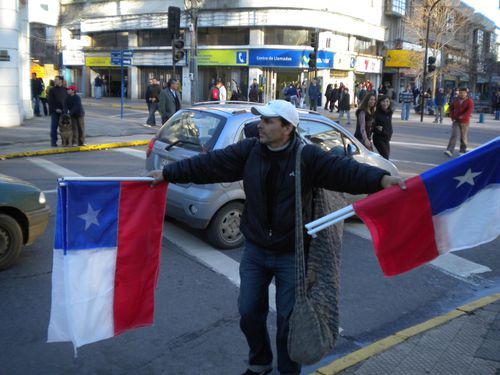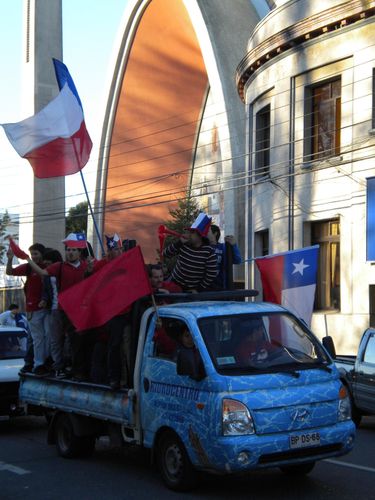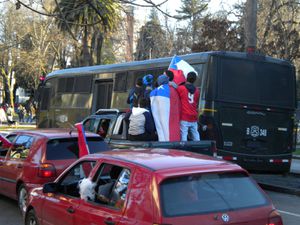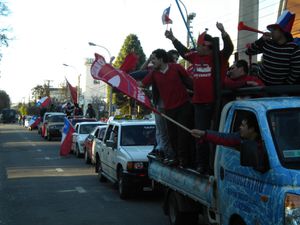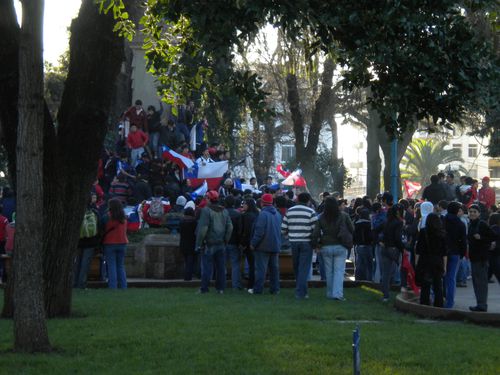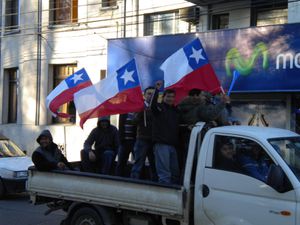 Et les meilleures pour la fin..... And the best ones to end this post.....
Le gars est monté sur l'echafaudage de l'Eglise de Chillán (tres célebre d'ailleurs pour son architecture, on vous le dit au passage....) en réparation justement apres le tremblement de terre.
The guy had climbed up the scaffolding of Chillán Church (by the way very famous for its architecture), actually getting fixed after the earthquake.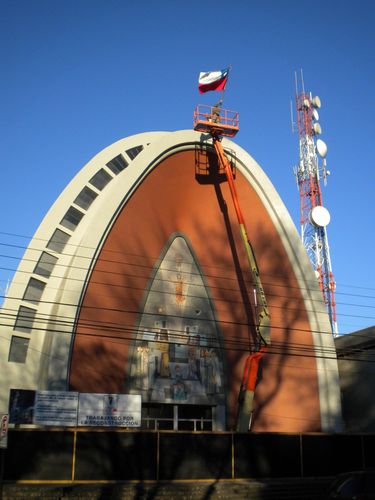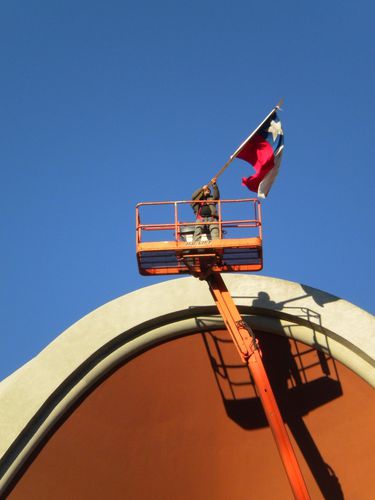 Et un cycliste heureux... And a happy biker.....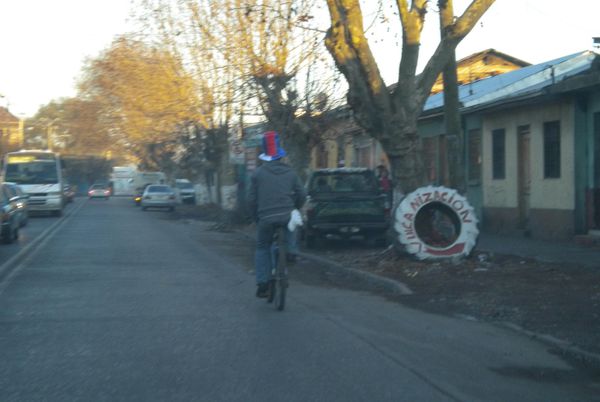 ON sait on sait... ca change des volcans et des montagnes.Mais nous on aime bien les volcans et les montagnes.
We know, we know... it is a good change from volcanoes and mountains. But it is just that we really like volcanoes and mountains!