Perou-Peru ... Huaraz, Cordillera Huayhuash/1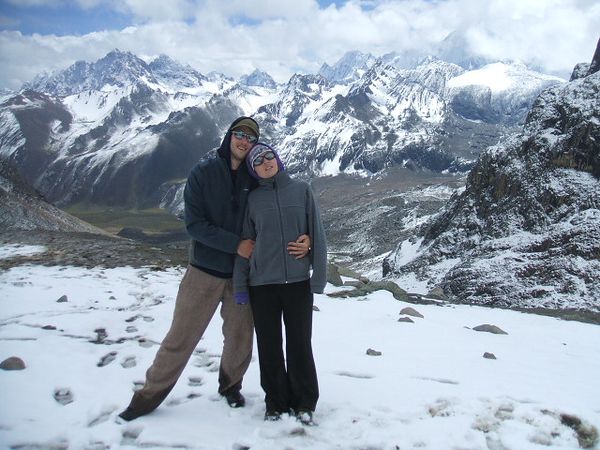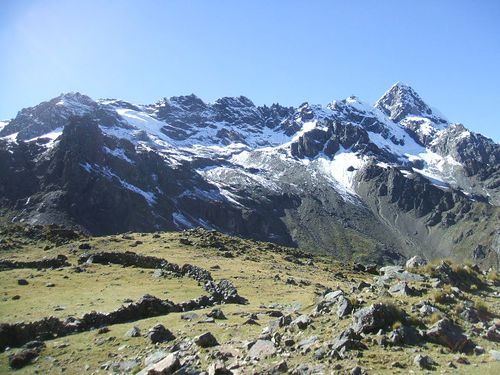 Je profite de l'hiver et du froid pour un retour dans le passé, histoire de vous faire profiter encore et encore de la beauté et du magique des Andes, et de tout le sacré de cette cordillere qui se reveille peu a peu, pour exercer sa fonction de guide planétaired dans les années qui vont venir.
…Petite regression a l'année 2007 donc, pour un album spécial Pérou, sur Huaraz et la Cordillera Huayhuash.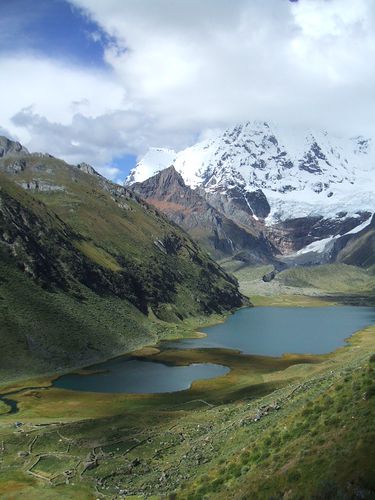 Beaucoup de gens connaissent le Pérou, pour le Macchu Picchu, Cusco et le lac Titicaca mais peu s'aventurent vers le nord du pays, oú les gens sont tres tres différents, et oú c'est aussi tres beau. Nous allons préparer un album avec des photos et paysages du nord, mais nous voulions en faire un spécial Huaraz car nous y avons pris au total plus de 450 photos.
Ceci dit, Huaraz et la Cordillera Huayhuash, c'est un lieu tres connu pour les amoureux purs et durs de la montagne, parmi les plus hauts sommets du continent. Je me souviens aussi que les touristes les plus nombreux la bas sont des Israeliens, qui viennent par groupes entiers apres avoir fait leur service militaire. Ils sont tellement nombreux, que dans la ville de Huaraz, les menus et certaines enseignes de resto sont tout simplement en Hebreu. Ca fait un effet tres bizarre de se retrouver dans ces montagnes de la cordillere des Andes et de voir des inscriptions en Hebreu.
Bon, je dois dire cependant que malgré toute la beauté et la magnificence des lieux que nous avons pu traverser lors de notre expedition, je n'en ai pas que des souvenirs merveilleux, tout simplement parce que j'etais totalement hantée par le sorroche (le mal des montagnes) qui ne m'a tout simplement pas lachée pendant ce trek de 8jours entre 4000 et 5000 m d'altitude.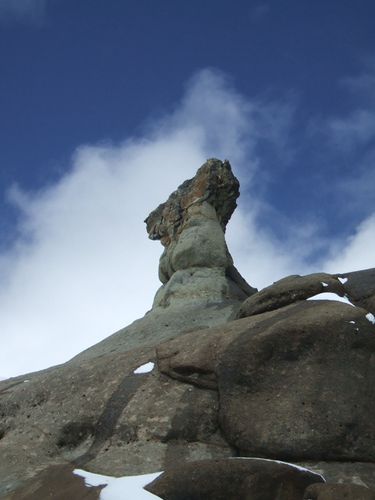 Un vrai compagnon de voyage dont j'aurais pourtant aimé pouvoir me debarrasser aussitôt qu'il est apparu.
Donc un conseil pour ceux qui y partent, pensez a avoir quelque chose au cas ou car ca peut vraiment, mais alors vraiment vous gacher le plaisir (et les feuilles de coca ne sont vraiment pas assez puissantes).
PS : Pensez egalement a un tres bon sac de couchage bien chaud, car Thomas dit encore que ce furent les nuits les plus froides de toute sa vie.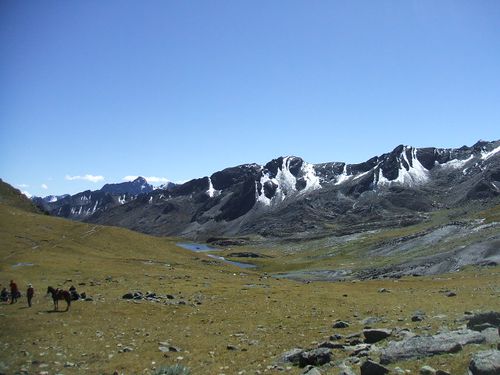 I am taking the opportunity that it is winter and really cold here to jump back to the past for a while, to let you know more and more about this amazing and magic chain of Mountains that are the Andes. So sacred, slowly but surely energetically waking up to be able to begin to full function as planetary Guide on Earth in a few years now.
…So a little jump in the past back to the year 2007 for a picture album special Peru, about Huaraz and the Huayhuash Cordillera.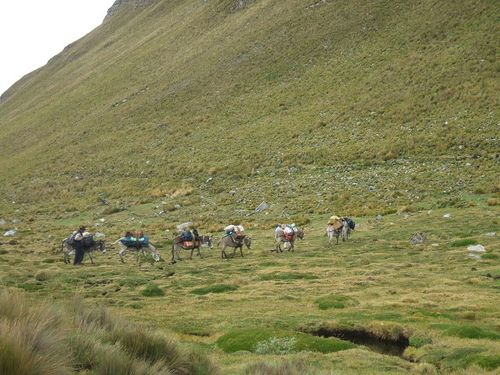 Many people know Peru thinking the Macchu Picchu, Cusco and Lake Titicaca but very few are going to the North of the country, where people are very different and where landscapes are also really amazing. We will be preparing a special picture album of these northern regions, but right now, we wanted to prepare one special for Huaraz, because we have taken there more than 450 photos.
However, Huaraz and the Cordillera Huayhuash, is a very famous place for real mountain lovers, because there are amongst the highest summits of the continent. I also remember that the most frecuent turists are coming from Israel. They come by entire groups there often after having completed their military service. They are so many that in the town of Huaraz, menus and some restaurants inscriptions are in Hebrew. I remember that it felt really strange to be in the middle of the High Andes and to have Hebrew inscriptions in the streets.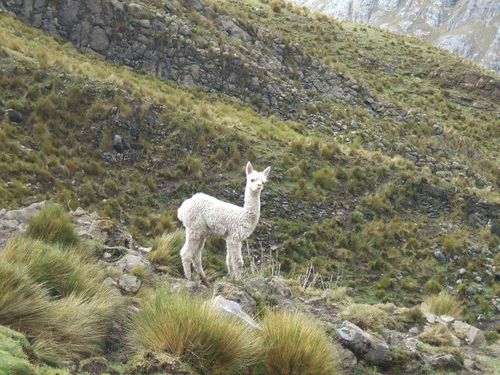 I must also say that eventhough the place and landscapes were unimaginable of beauty and magic, I don't have only good souvenirs from our expeditions…. Simply because I was totally haunted by the sorroche (mountain sickness), and it did not leave me during the 8 days that we walked between 4000 and 5000 m of altitude. Such a horrible walking partner !
So this is an advise if you go there: think about good medicine for the sorroche because it can really spoil your trip (and eating coca leaves is not strong enough):
PS : Take also a good good sleeping bag because Thomas still says, after 3 years, that he went through the coldest nights of his life upthere.