Pleine lune/Full Moon Wesak-2011
Ce qui est chouette avec l'hiver, c'est que les lunes et les pleines lunes surtout sont toujours merveilleusement belles.
Hier, c'etait la pleine lune de Wesak, la plus sacrée des sacrées selon la tradition bouddhiste (pour les hindouistes c'est celle de juillet), celle qu'ils dédient a Bouddha.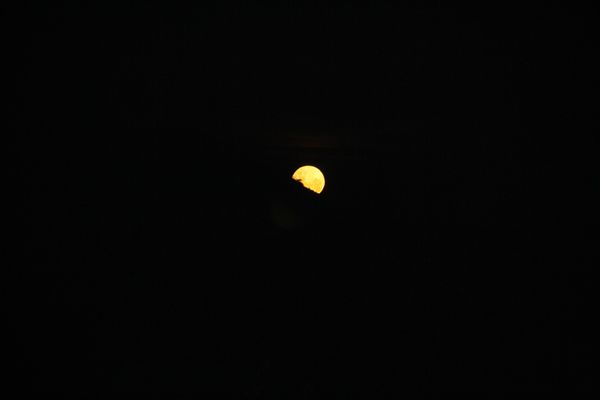 Et hier, elle etait sublime. Elle est sortie toute orange, ENORME de derriere la montagne et s'est imposée de tout feu pour la nuit. Magnifique!

What is nice about winter here, is that the moons and especially the full moons are always exquisite.
Yesterday, it was the Full Moon of Wesak, one of the most sacred of full moons, dedicated by the Buddhist tradition to Buddha (for the hinduist it is the moon of July).
And yesterday, She was awesome. She appeared from beyond the mountain as a big, ENORMOUS orange ball and took her place wth magnificence for the whole night. Wonderful!