Pueblo Recinto – 18nov2010 – Anniversaire du village – Village Anniversary
Le 18novembre, c'est l'anniversaire du village.
Et donc, c'est l'occasion de la fete mais aussi et surtout de faire défiler toutes les instances du village, dans la matinée.
On vous l'avait déjà dit a l'occasion de la Fete Nationale, sur le continent, on aime beaucoup les défilés. Déjà au Perou, ca nous avait bien marqué.

Donc voila.
Tout le monde a défilé et on a pris des photos (pas tres bonnes car mon appareil était sans batterie donc j'ai du ressortir l'ancetre, mais bon c'est déjà ca) (mais au moins pour ceux qui se plaignent de ne pas voir de gens sur ce blog, en voici pleins !).
Défilé et fete de commémoration obligent : pas de soleil du tout et il s'est mis a pleuvoir dans l'après-midi.
Pour l'anecdote, demandez a Elhaia ce qu'elle a retenu de cette matinée : « J'aime pas la fanfare, ca fait du bruit » et « y'avait des chiens ». Inévitable !
En photos….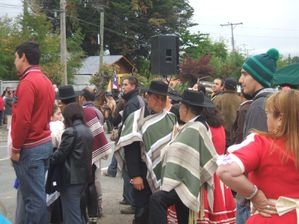 The 18th of november, it is the village's anniversary.
So, as usual, it is the opportunity of a celebration and most of all, the parade in the morning of all the institutions of the village.
We had already told you that on the continent, they loooove parades. Already in Peru, we had the opportunity to see it often.
So here it is.
Everyone got in the parade and we took pictures (not of a really good quality I must say but my camera just ran out of battery so I had to go and get the ancestor, but yet it is already that) (and for people complaining that there never is anyone on the pictures we post, here we are: many people, 100%chilean!)
As are parade and anniversary often accompanied…. : no sun at all and it got to rain strongly in the afternoon.
For the anecdote, ask Elhaia what she remembers of this day : " I don't like parades, it's too much noise!" and "there were dogs". Inevitable!
In pictures…
Les arrieros de la Vallée d'Atacalco (bien connus pour etre repris dans la chanson de P. Manns voir post "Arriba en la Cordillera" - Patricio Manns ) -
The arrieros of Atacalco Valley (well known because they are mentionned in the song of P.Manns, see post "Arriba en la Cordillera" - Patricio Manns )
Les arrieros sont ceux qui font les transhumances, de maniere encore bien traditionnelles, gardiens du betail dans la montagne en été. Ils sont encore tres présents au Chili et ont une maitrise de leur cheval incroyable.
The arrieros are the men in charge of the transhumance, in a very traditional way still, caring for the cattle in the mountain during summer. They are still very much present in Chili and show an incredible mastery of their horses.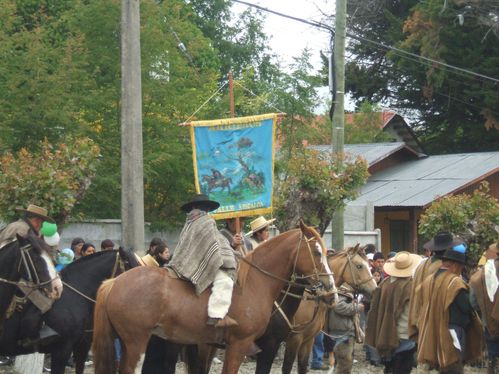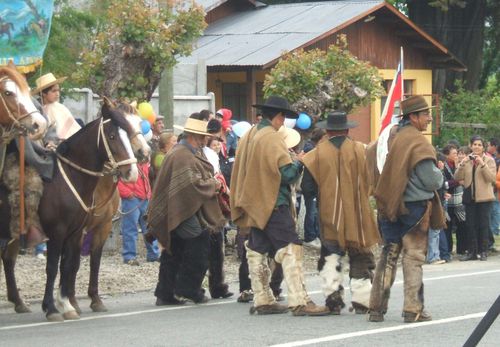 Le régiment... The regiment
(On oublie un peu dans nos pays europeens cette si forte présence militaire qu'il y a encore ici sur le continent - We kind of forget in our european countries the strong military presence that there still is here on the continent).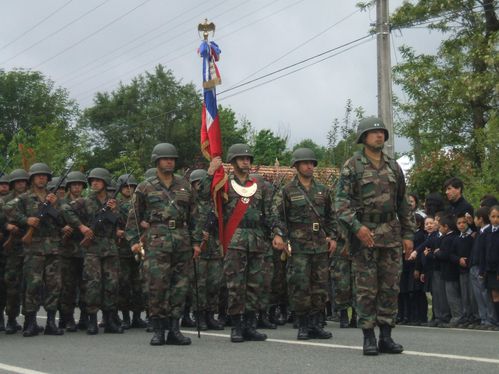 Les carabineros - The carabineros
(Les gendarmes en gros - The police)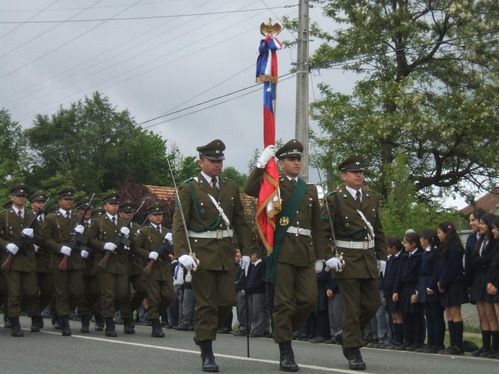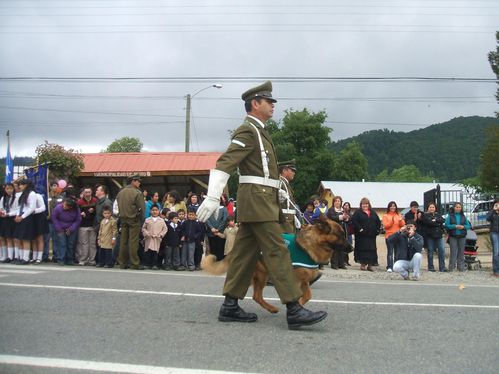 Les années d'écoles... The different school years...
La creche - Nursery school (on vous avait bien dit que tout le monde défilait - We'd told you that everyone was in the parade....)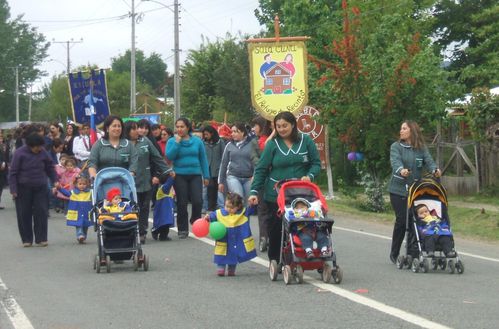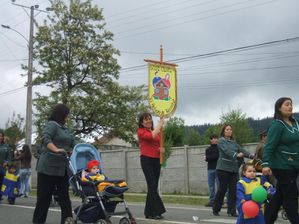 Et puis la maternelle....And then the kindergarden...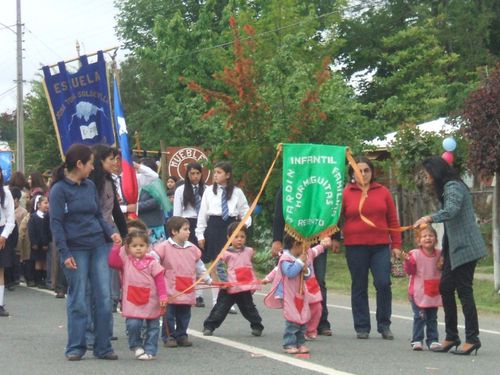 Et ansi de suite... And so on...
Avec la fanfare de l'ecole - With the school military band...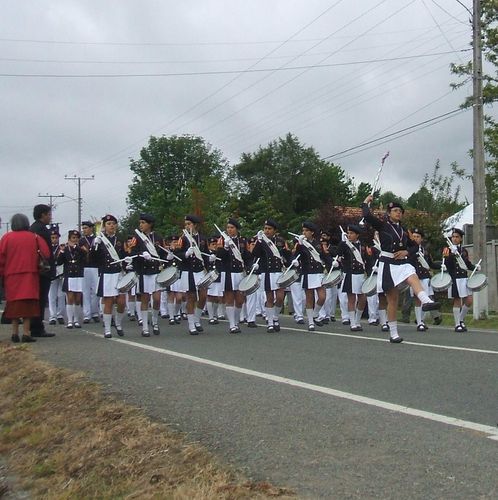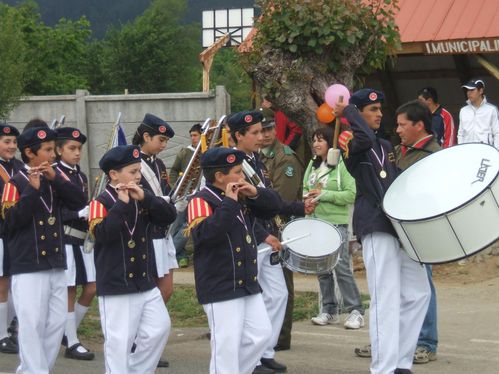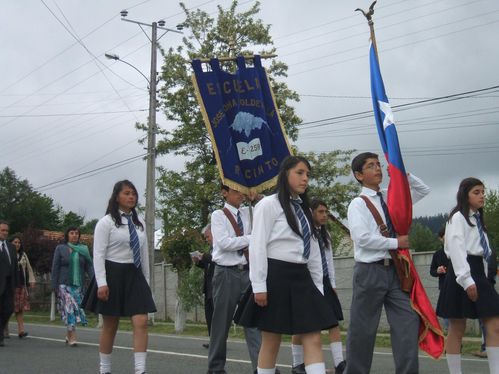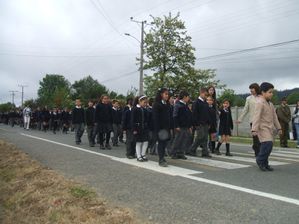 Et puis... et puis... And then, and then...
LES CLUBS - THE CLUBS

Le club de Cueca - The Cueca club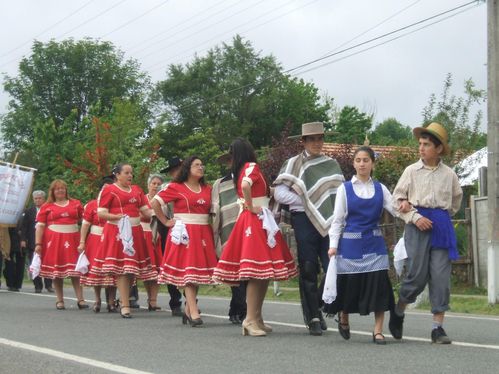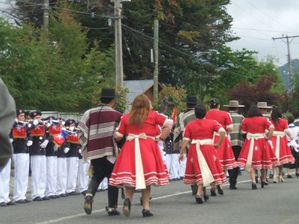 Le club de petanque/The petanque club - Les seniors /The seniors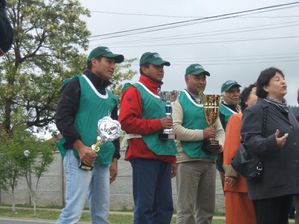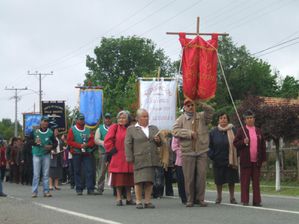 Les "juntas de vecinos", comités de villages - The "juntas de vecinos", the village comities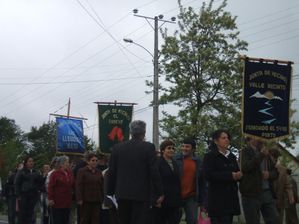 Et puis et puis.... And then, and then....
Le club de "huasos!"- The "Huasos!" Club....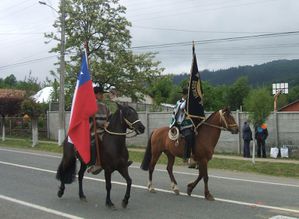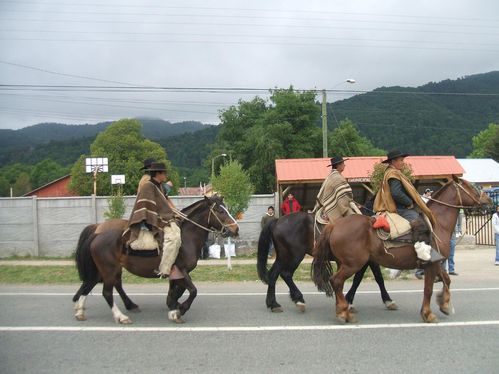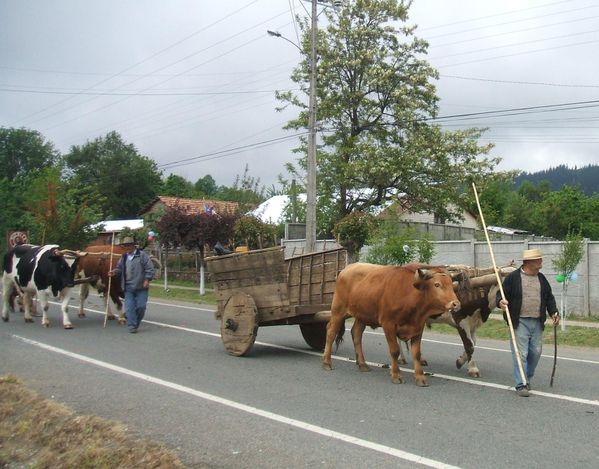 Ca fait du monde n'est ce pas???? It is quite some people isn't it?