Sous la neige – Under the snow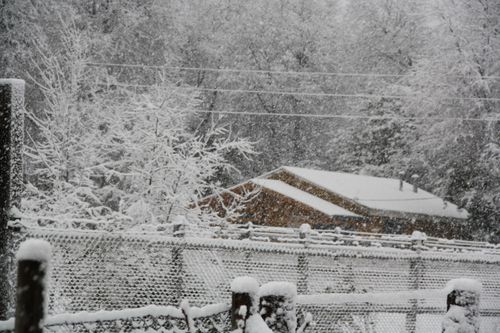 Ce matin, le village s'est réveillé sous une tempete de neige. C'est assez rare car nous sommes assez bas dans la vallée.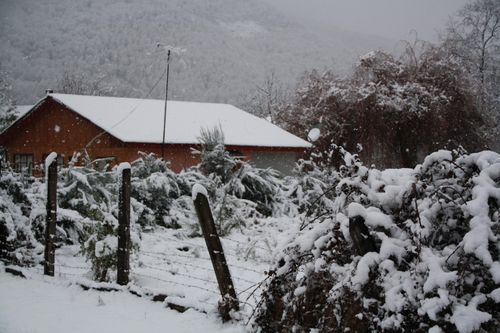 Ca me donne l'occasion de poster des photos de notre village RECINTO, sur le chemin des Thermes de Chillán et qui comporte une ecole, une creche, un dispensaire, un poste de police, et ……….5 églises/temples, evangelistes, méthodistes, catholiques, pentecotistes, et autres -istes…… et encore plus de petites epiceries.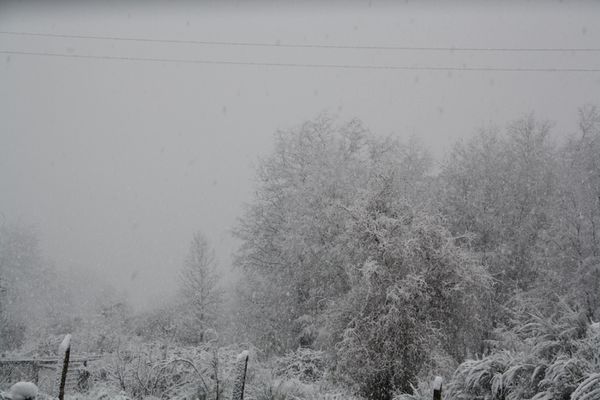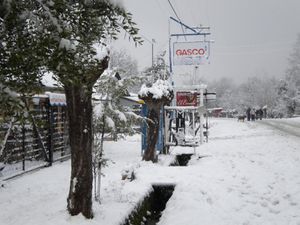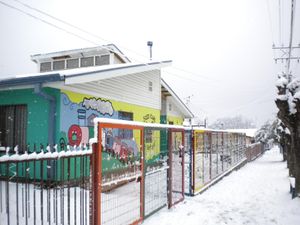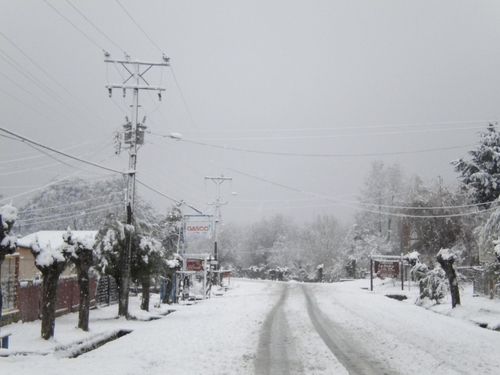 This morning, the village woke up under a snowstorm. It is very rare because it is situated down in the valley.
It gives me the opportunity to post some pictures of our village that has a school, a nursery, a small clinic, a police building, and….. 5 churches/temples, evangelists, methodists, catholics, pentecotists, and other –ists….. and even more grocery stores.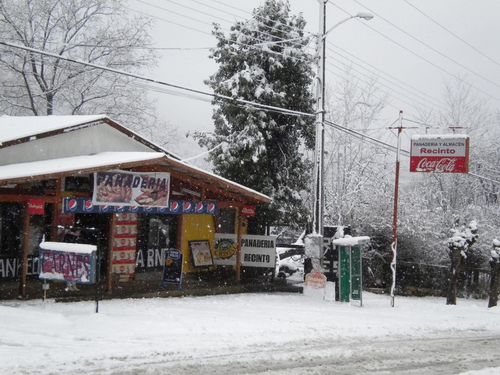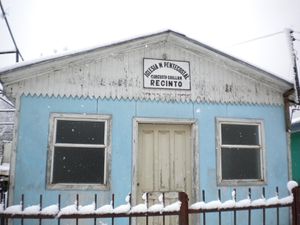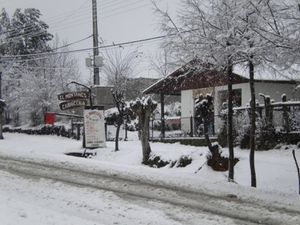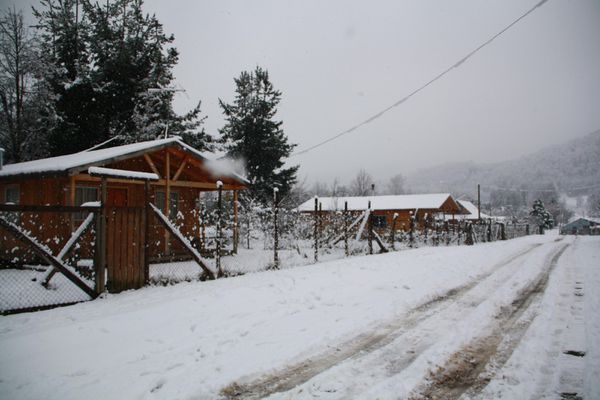 (Notre maison est celle de droite - Our house is the one on the right)