Valle Aguas Calientes fin d'hiver - Valle Aguas Calientes end of winter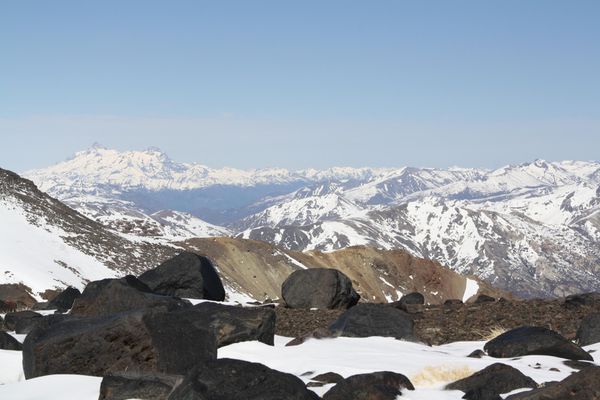 Thomas est retourné sur les lieux d'une des plus belles randonnées que nous avions pu faire dans la région.
Celle de "Aguas Calientes", qui mène a des sources d'eau chaude naturelles insérées dans une vallée cachée, au bord des Volcans ( voir ancien post-. Valle Aguas Calientes - Termas de Chillán ).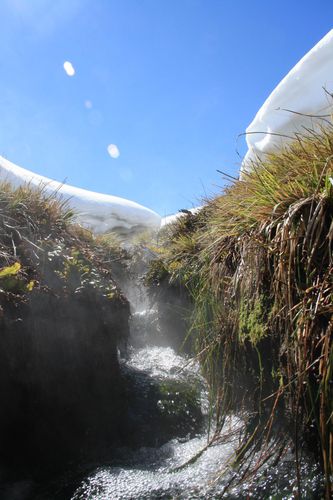 Mais nous sommes en fin d'hiver, et donc c'est avec des raquettes de neige et son surf qu'il y est allé, et ce sont des photos de la cordillere pleine de neige qu'il ramene.
(un des torrents d'eau chaude descendant du Volcan - one of the hot water torrent running down from the Volcanoe)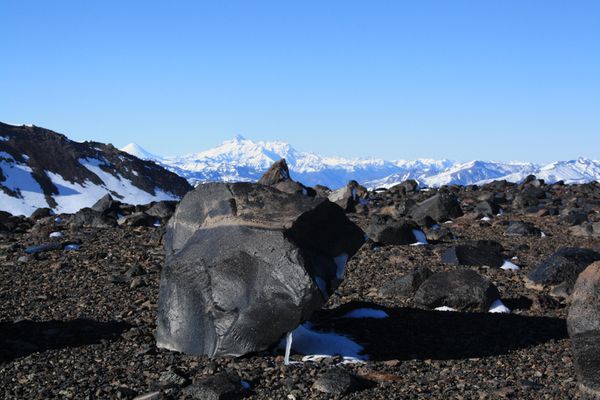 Thomas just comes back from one of the most beautiful hikes we already made in the region here. The hike of the Valley of "Aguas Calientes", that leads to natural hot spring water, hidden in the Valley at the back of the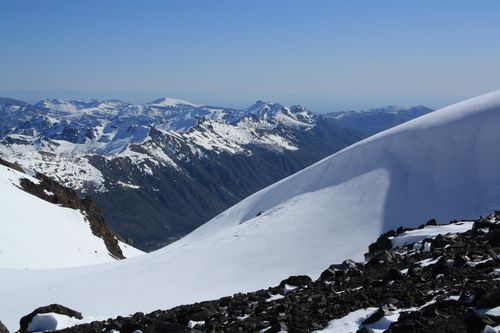 Volcanoes (see ancient post - Valle Aguas Calientes - Termas de Chillán ).
But we are at the end of winter, and so he went there with his surf and snowshoes, and it is pictures of a full- of-snow cordillera that he brought back.
(Tout en bas on voit la Vallée des Thermes et de Las Trancas - All down, the Valley of Las Termas and Las Trancas)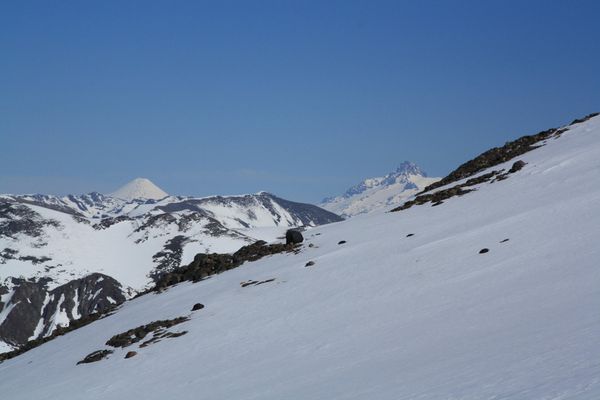 (Le volcan Antuco et la Montagne de Laja, la vallée voisine de Los Angeles - Volcanoe Antuco and the Laja Mountain, the neighbor valley of Los Angeles)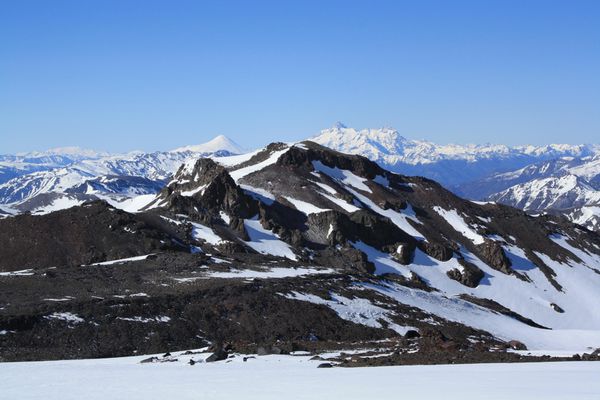 (Le Volcan Antuco, de nouveau et La Montagne de Laja - Again the Antuco Volcanoe and the Laja Mountain...)