Año Nuevo2011 – Argentina - 3/ Route d'Aluminé, Lago Aluminé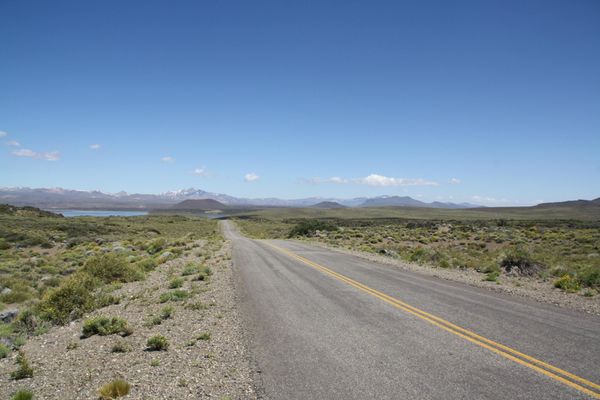 (La sublime route Zapalla-Aluminé - The sublime road Zapalla-Aluminé)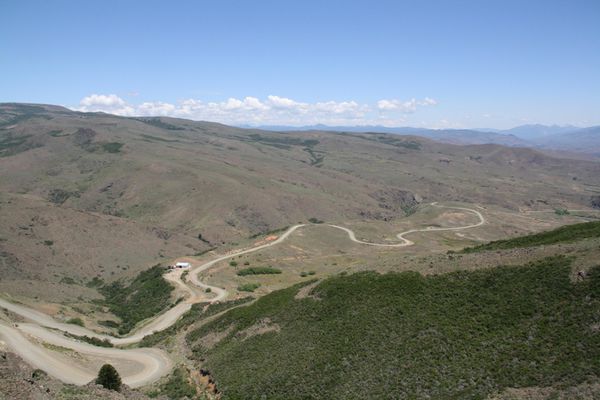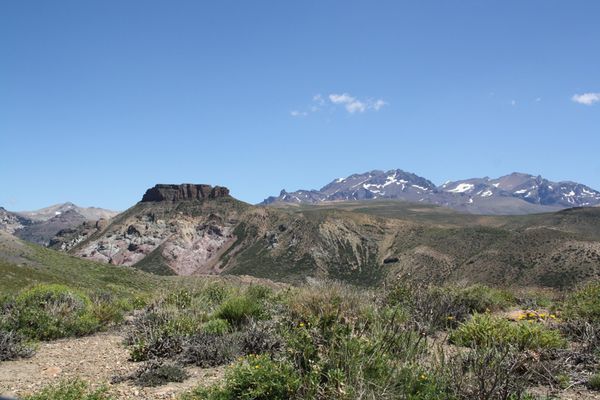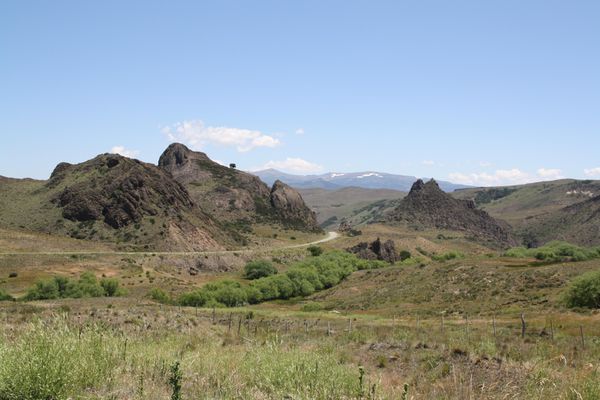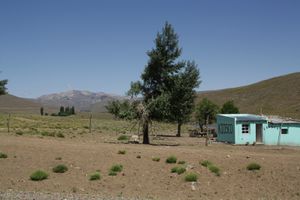 Premiere etape pour passer le nouvel an, pres du Lago Aluminé a Villa Pehuenia et du volcan éteint Batea Mahuida. … Au niveau du passage de douane de Icalma.
Cette région est hyper touristique, spécialement pour les fans de rafting et on s'est retrouvé du coup a devoir loger dans un complexe de cabañas luxueux car il n'y avait plus rien a louer… (pour se rendre compte finalement les jours suivants qu'on était bien plus heureux en tente a camper mais ca c'est une autre histoire….. )
Il y a moyen d'aller visiter toute une longue liste de lacs plus ou moins chauds pour s'y baigner mais le pays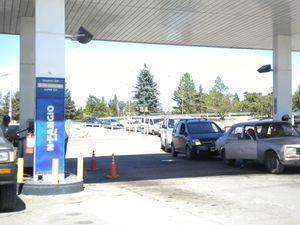 était en totale pénurie d'essence pendant toute la période des fetes. Ce dont on s'est rendu compte en voyant les voitures la veille faire des queues interminables aux stations essence. On n'avait pas connu ca depuis le tremblement de terre. Selon les vendeurs de stations essence, ca arrive souvent en Argentine, les entreprises de distribution de l'essence dans le pays jouant un peu trop avec les stocks.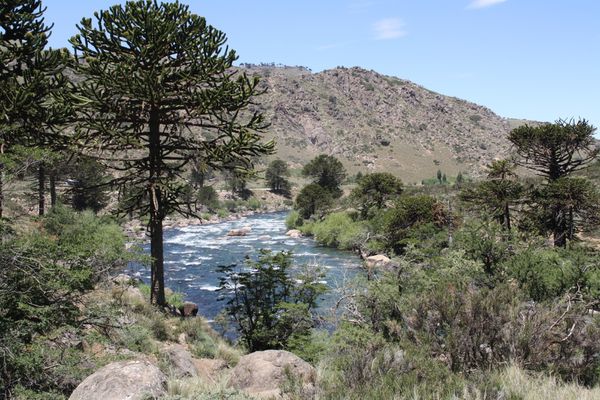 Le fleuve Aluminé, aprécié des fans de rafting- The Aluminé river, favorite for rafting fans.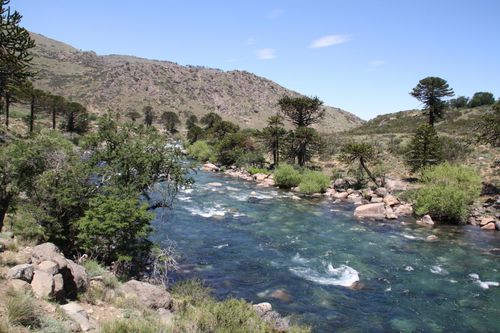 First stop for New Year's Eve, at Lago Aluminé and Villa Pehuenia, near the Old Volcanoe Batea Mahuida….. Just at the frontier post of Icalma.
This region is highly turistical, especially for fans of rafting and so we found ourselves obliged to stay in an expensive complex of cabañas because there was no more place to stay….. (to find out a few days later that we were really happier when camping … but that is another story….. )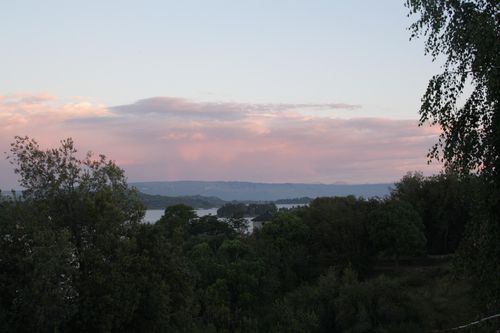 Lago Aluminé- Villa Pehuenia
There is a possibilty to visit a very long list of lakes, more or less warm to swim in, but the country was in total shortage of gasoline during the time of the festivities. We figured it out the day before when we saw all these cars queue at the gas station and had not seen this since the earthquake here. According to the employers at the station, it often happens here, the firms in the country being likely to play with the stocks.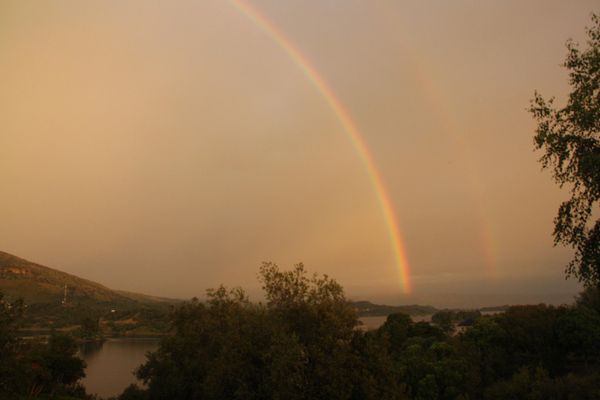 Un beau message de Premier de l'an, ce double arc-en-ciel faisait un demi-cercle entier et il est resté tres longtemps. On avait l'impression que la ville entiere était sortie pour aller les regarder, et longtemps apres qu'ils aient disparu les gens en parlaient encore, comme de quelque chose qu'ils n'avaient jamais vu.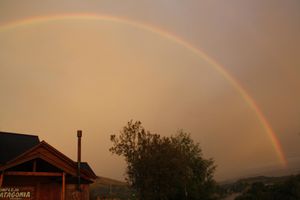 A beautiful message for the 1st day of the Year. This double rainbow made a totally perfect semi-circle all over the lake and stayed for a really long time. It seemed as if the entire town had gone out to watch it, and people kept talking about it for a long long time even though it had vanished.