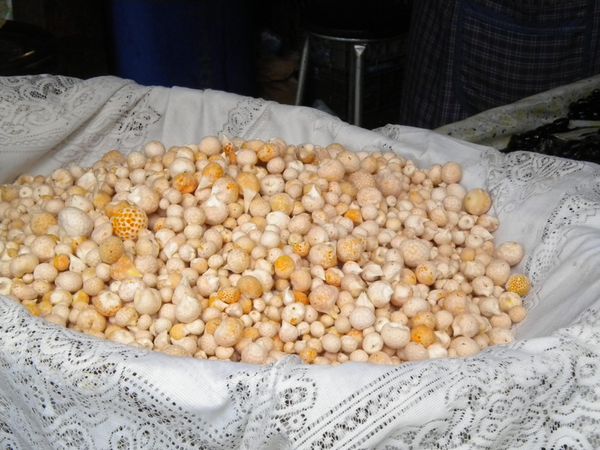 Dihueñes au marché / at the market
Malgré ce temps bizarre, il y a une chose qui ne loupe pas pour nous signaler que le p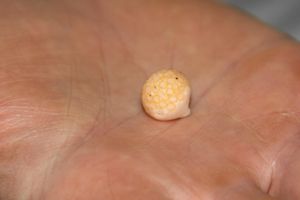 rintemps est la, ce sont les Dihueñes dans les arbres. …. Drole de nom n'est ce pas !??!
Et bien ce sont des petits champignons qui marquent l'arrivée du printemps en octobre et dont les gens sont tres tres friands. C'est vraiment tres facile a recueillir mais sinon les locaux vont les vendre le long de la route. On dirait vraiment des petit sacs de popcorn.
Ce sont des petits champignons tout ronds qui ressemblent a du popcorn, et qui sont un peu mousseux/baveux. Ils poussent sur les arbres natifs du genre Nothofagus, et se retrouvent au Sud des Andes et en Patagonie.
Ils se mangent crus principalement, comme ca au moment de les cueillir, ou bien en salade comme par ex, assaisonnée de citron de sel et d'huile.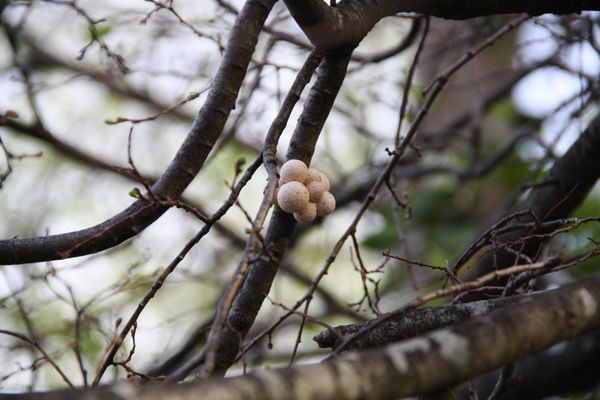 Beside this totally crazy weather, there is one thing that can surely anounce spring here, and it is the presence of the Dihueñes.
What a funny name isnt'it?
These are small mushrooms marking the arrival of spring in october and of which people are really crazy about. It is really easy to collect in the woods but the locals also sell them to people in small bags along the road. It looks just like a bag of popcorn.
So they are small mushroom that just look like popcorn, although they are quite spongy and slimy. They grow on the native trees here, of the Nothofagus gender and are common in the South of the Andes and Patagonia.
You eat them raw, just when you collect them or in a salad as for example with lemon, salt and oil.